This is a very quick overview of how to setup the WPGetAPI plugin.
Install WPGetAPI
Within your WordPress admin area, go to Plugins > Add New and search for 'wpgeatapi'.

Click the Install Now button and then once installed, click the Activate button.
You will then see a new menu item in the sidebar called WPGetAPI, which you should click on.
Add your API
Fill in the details for the API that you are using and then hit Save.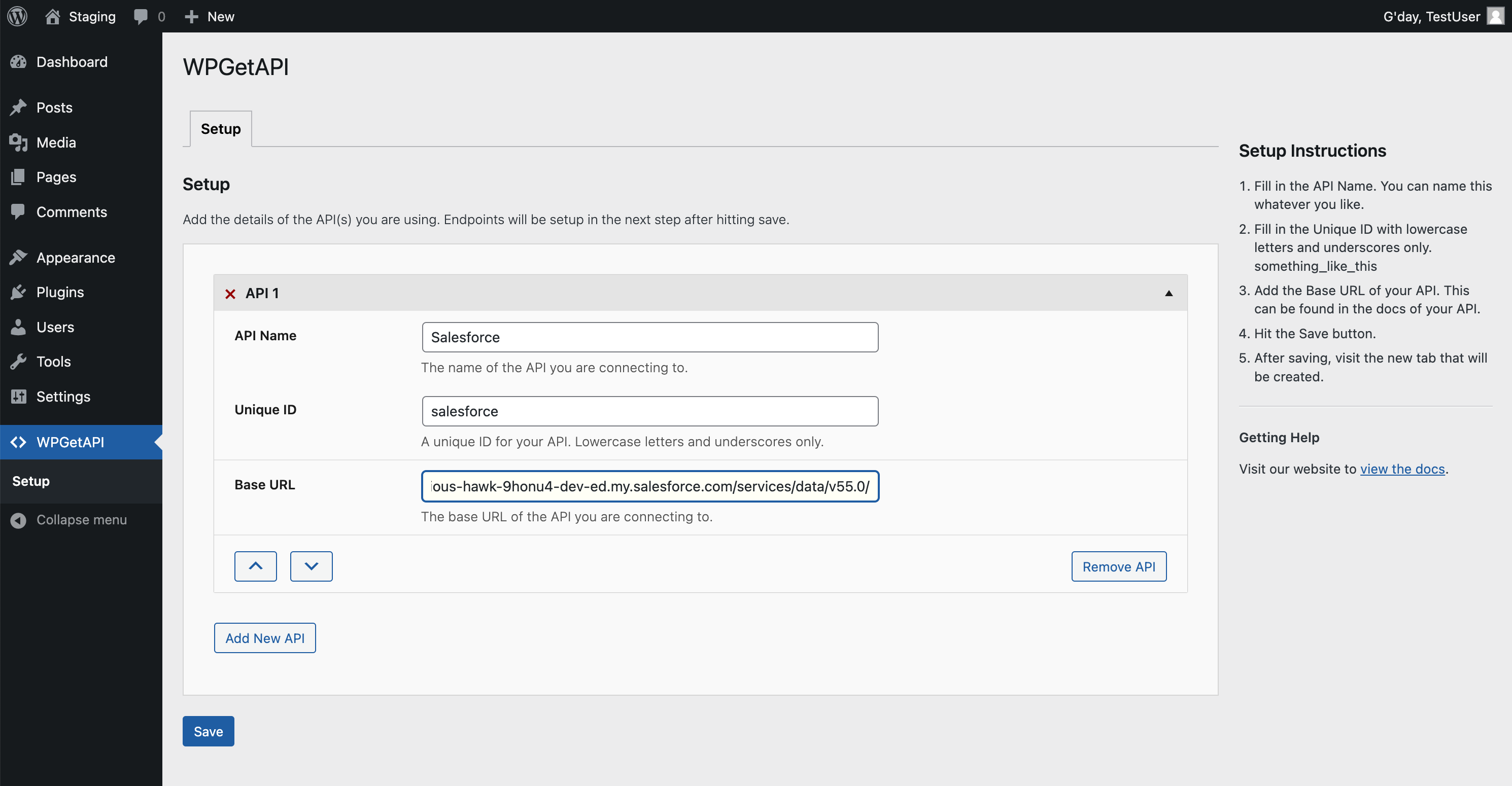 After hitting save, a new tab will be created for the API you have just setup. In this case it is called Salesforce.
Add endpoint details
Next step is to click into the newly created Salesforce tab and fill in the endpoint details. After that, hit the Save button.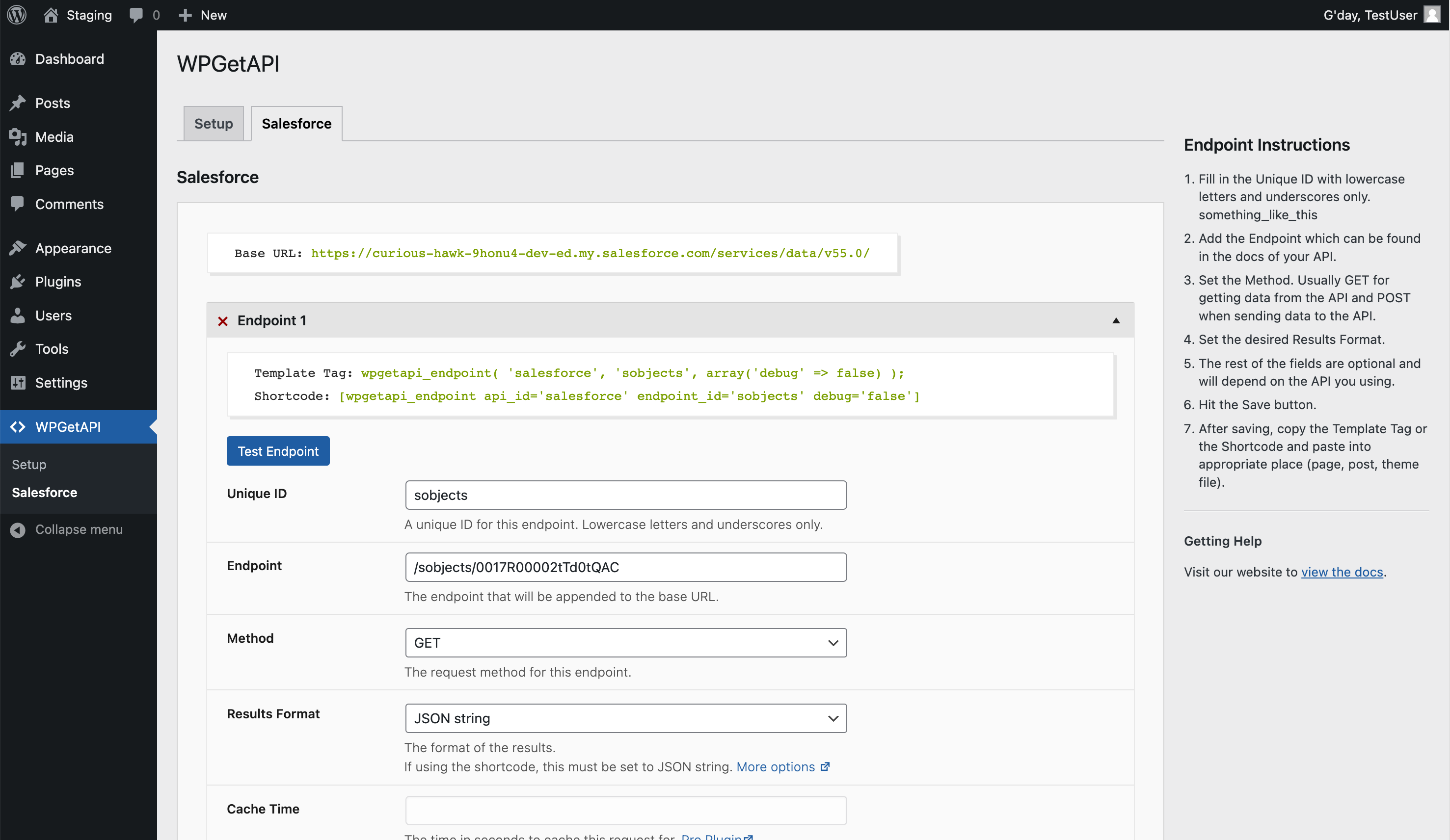 Test the endpoint
After saving the endpoint, you can now click the 'Test Endpoint' button to see what your API is returning.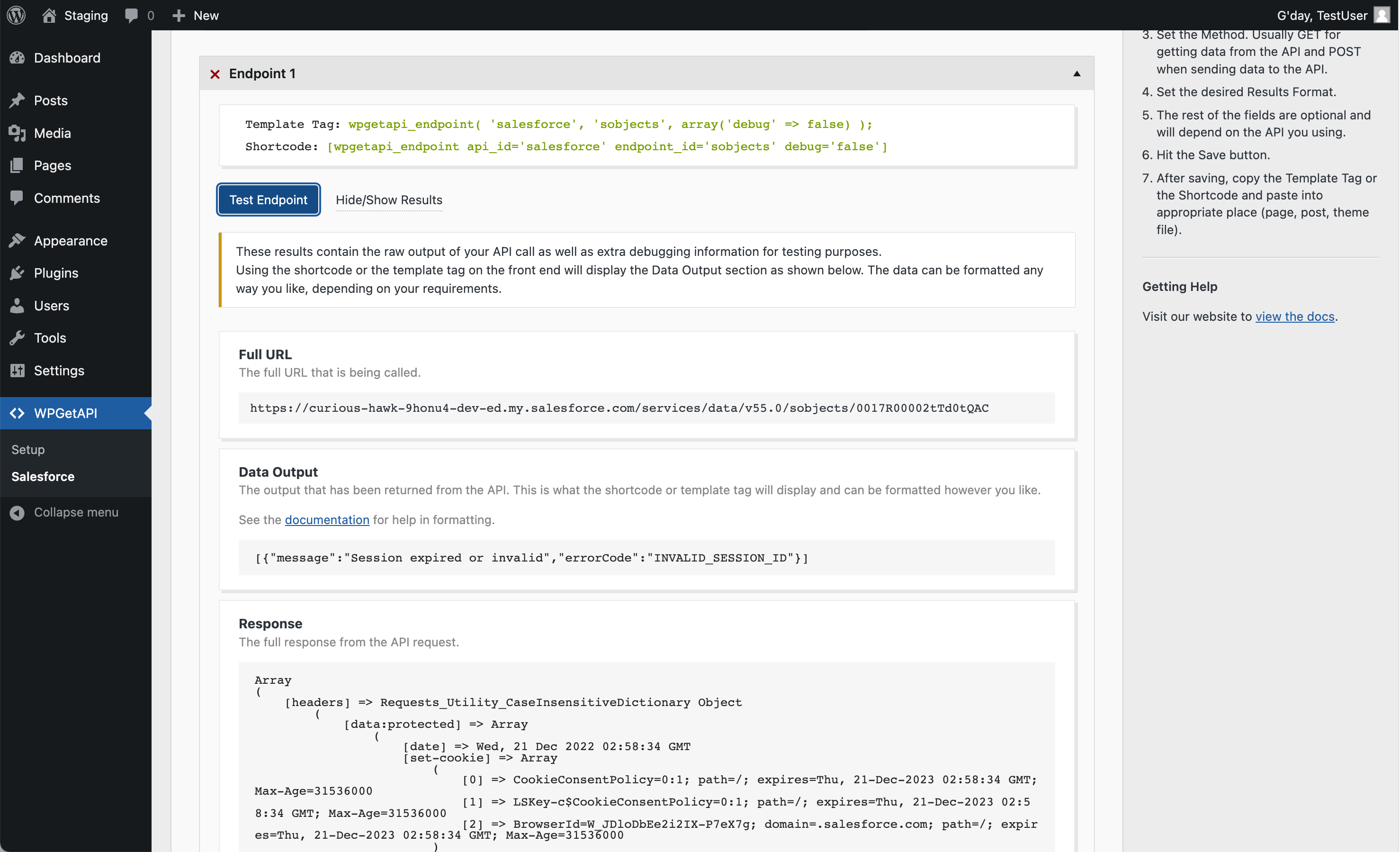 Using on the front-end
At the top of each endpoint that you set up, you will see the Template Tag and the Shortcode for that endpoint.
You can copy and paste either of these into the appropriate place on the front-end of your website. It could be a post, a page or a theme file.
Each time a user visits that post or page, the endpoint will be called and data will either be sent to the API or data will be returned from the API, depending how you have it set up.
Next Steps
Visit the Step By Step Example