How it works
The WooCommerce Import plugin works with our free WPGetAPI plugin to call your API, retrieve a bunch of items/listings/products and then creates WooCommerce products from these items within the API. The plugin currently only supports the creation of Simple Products.
Products can be imported manually with the click of a button or a schedule can be set to automatically import products at your given interval.
API data can be mapped to standard WooCommerce product fields, custom fields, categories and tags. The plugin will also process and import featured images and gallery images.
Features of the WooCommerce Import plugin
Import from API – import listings from your API with the click of a button
Product Creator – create WooCommerce Simple products from these listings with the click of a button
Import Interval – set an interval to automatically run the imports & product creation, keeping products in sync with your API
Field Mapping – map the keys from the API listings to WooCommerce product fields, custom fields, categories or tags
Image Import – import images to the product including featured image and gallery images
Auto Deletion – a product (and it's images) is deleted when it is no longer found in the API listings
Paginated API's – the plugin can call successive pages of a paginated API (using '_links' type pagination – if you need offset pagination, let us know)
Background processing – huge API's can be used and all importing and product creation is handled in the background
The Importer & the Product Creator
Clicking the Run Importer button will call the API, process the data according to the options you have set and then save the items within your WordPress site, ready to be made into products.
Once the Importer has been run, you can click on the Run Product Creator which will take the items we have imported and create products from these. It will compare any existing imported products to what has been imported and it will delete products that are no longer in the API, update existing products and create any missing products. Essentially keeping your WooCommerce products in sync with your API -or there is also the option to not update or delete existing products and instead just add new ones as they appear in the API.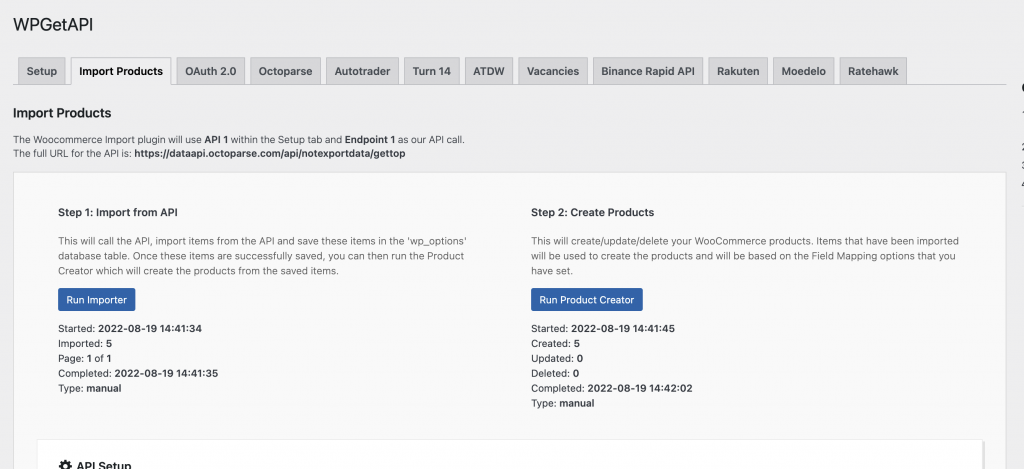 API & Products Setup
There are plenty of options to allow you to filter your items, step down into nested arrays to get items, flatten arrays and more.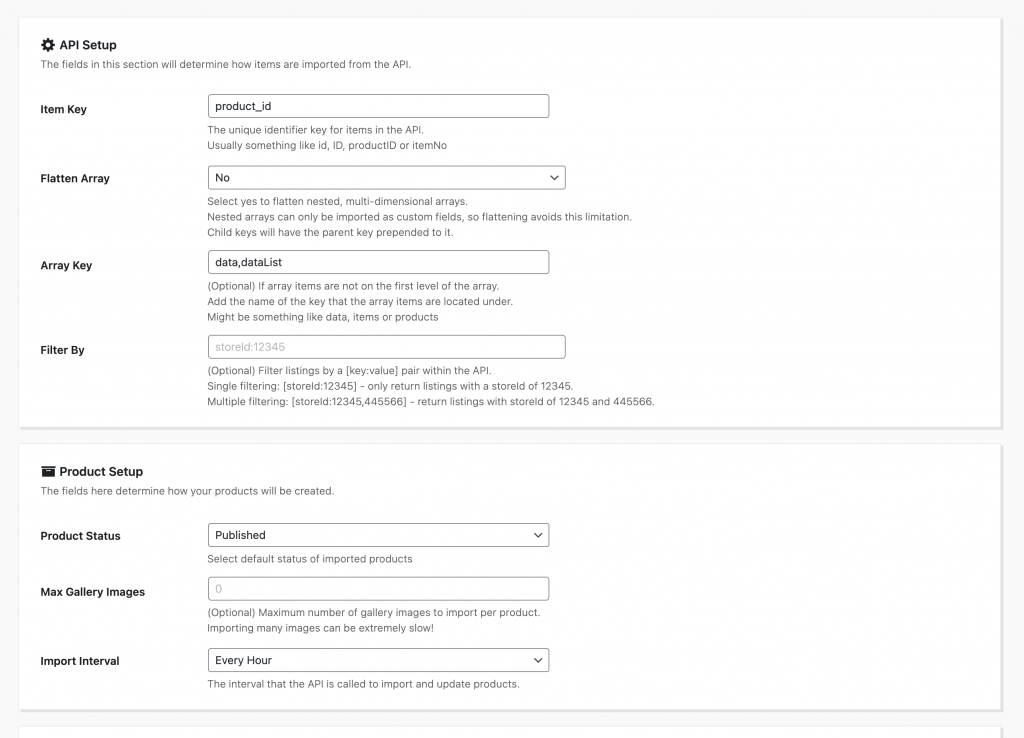 Field Mapping
Fields from your API can be mapped to WooCommerce fields such as price, attributes, tags, categories, SKU, height, weight, description, custom fields, featured images, gallery images and more.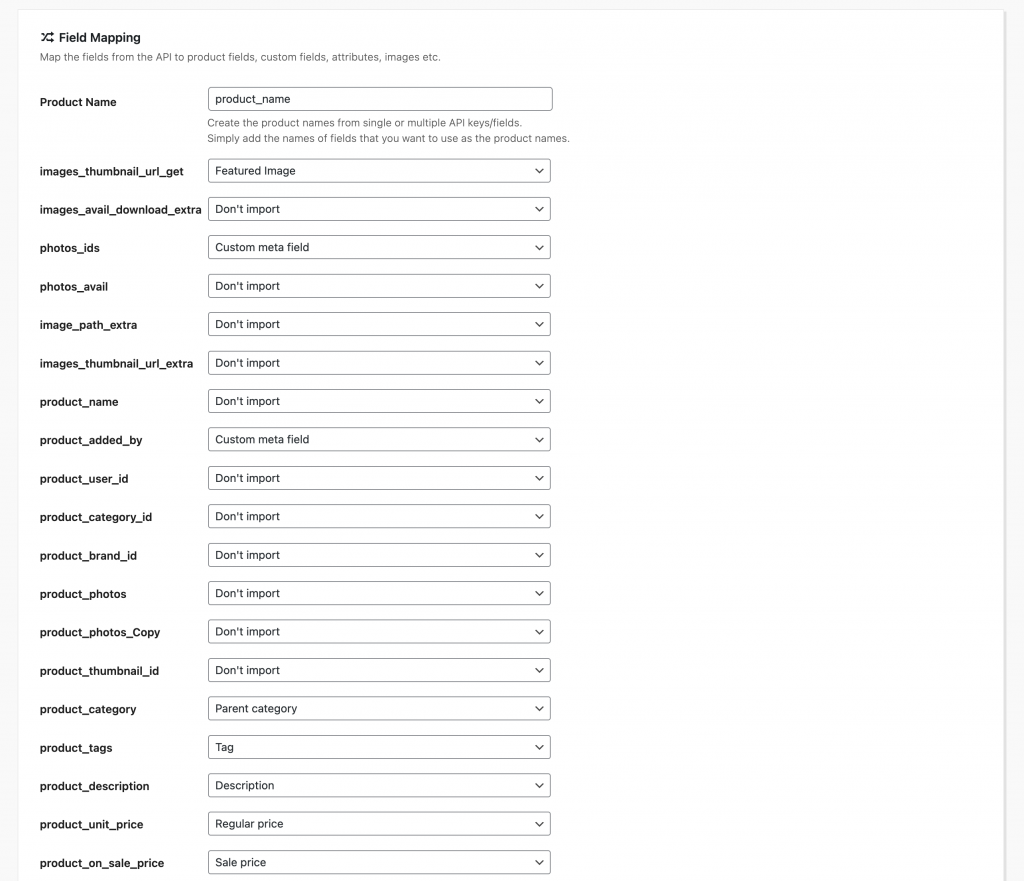 Below is the list of all fields that can be mapped and imported.
Preview API Data
There is also a handy-dandy data preview which can help you map your fields and see what type of data is contained the fields.