How it works
The Custom Post Import plugin works with our free WPGetAPI plugin to call your API, retrieve a bunch of items/listings/products and then creates posts, pages or custom posts from these items.
Posts can be imported and created manually with the click of a button, or a schedule can be set to automatically import items at your given interval.
API data can be mapped to WordPress custom fields, categories and tags, custom taxonomies, featured images, post content and post excerpt fields.
Features of the Custom Post Import plugin
Import from API – import listings/items from your API with the click of a button
Post Creator – create posts from these items with the click of a button
Import Interval – set an interval to automatically run the imports & post creation, keeping posts in sync with your API
Data Mapping – map the keys from the API listings/items to WordPress fields
Image Import – import featured images to the post
Paginated API's – the plugin can call successive pages of a paginated API (using '_links' type pagination – if you need offset pagination, let us know)
Background processing – huge API's can be used and all importing and product creation is handled in the background
Dashboard
The Dashboard contains a preview of an imported item from the API as well as the API Importer logs and Post Creator logs, letting you know when the importer was last run.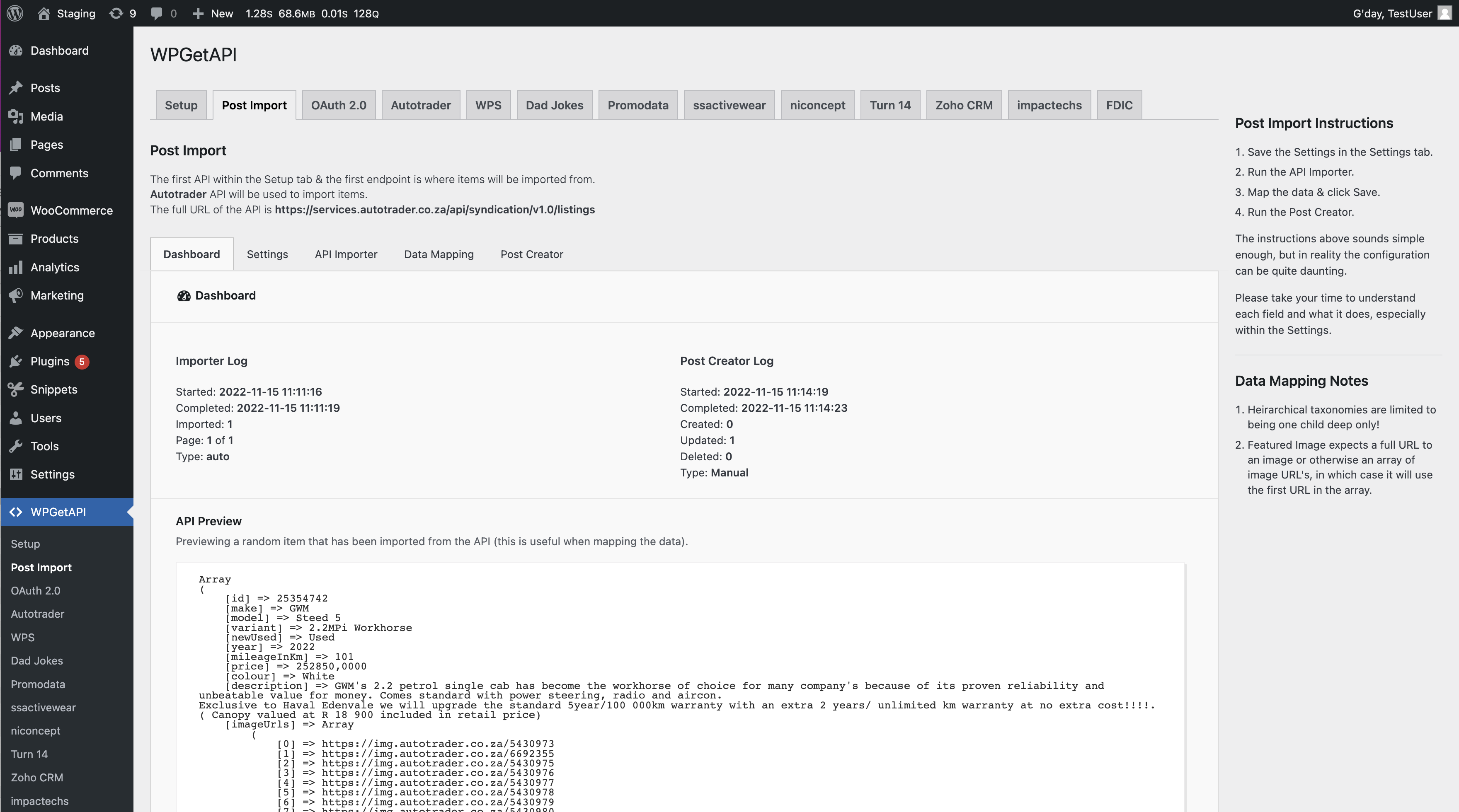 Settings
There are plenty of options to configure how the data from the API is imported, allowing you to filter your items, step down into nested arrays to get items, flatten arrays and more.
Post options include setting the Post Type, Post Status, Post Author and the interval at which it should automatically sync.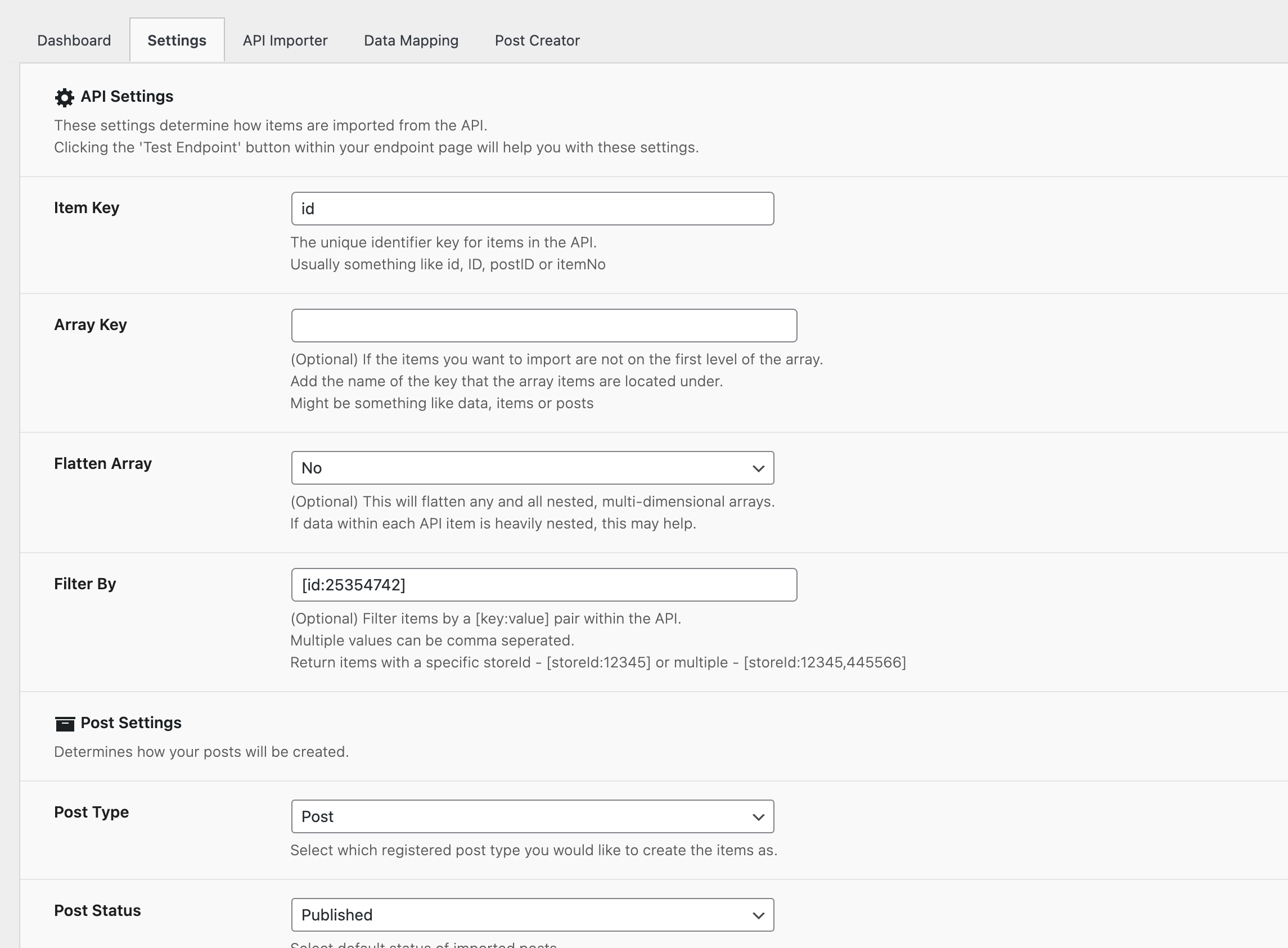 API Importer
Clicking the Run Importer button will call the API, process the data according to the Settings and then save the items within your WordPress site, ready to be made into posts.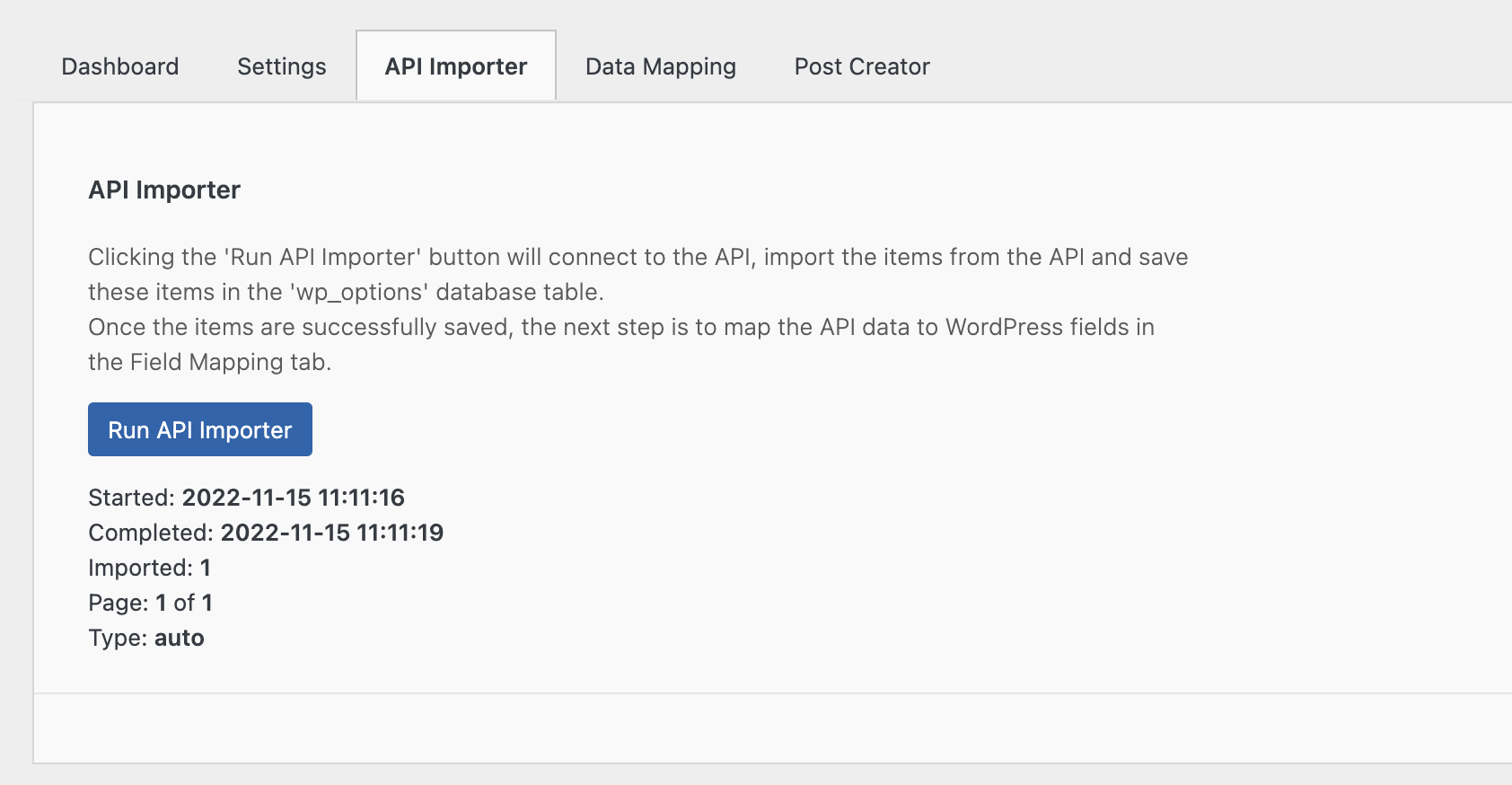 Data Mapping
Data from your API can be mapped to WordPress tags, categories, custom fields, featured images, and more.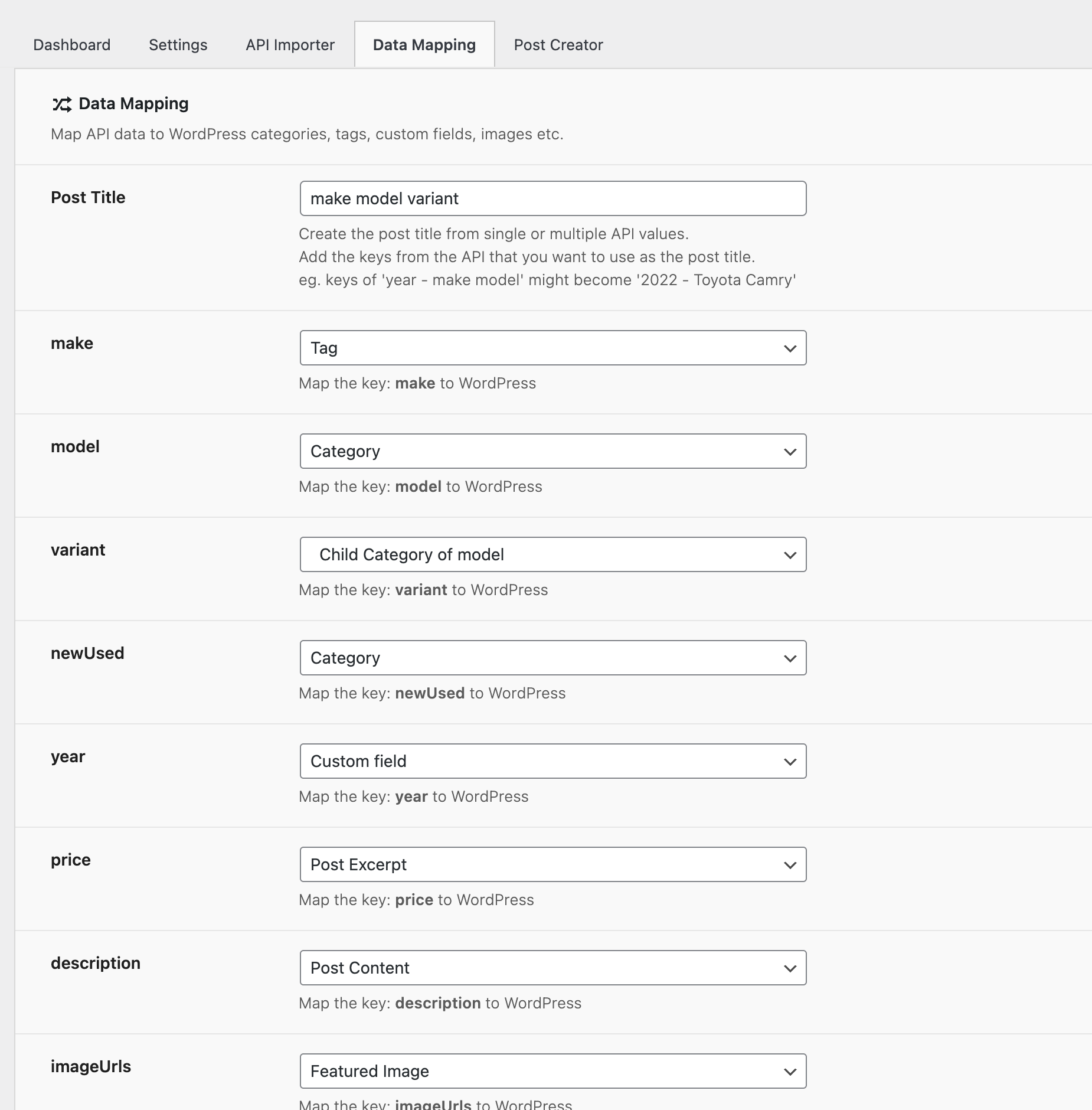 Post Creator
Clicking on the Run Post Creator will take the items we have imported and create posts from these.